For co-owners Chris Hawes and Carol Robles, who are sisters and best friends, this proves that dreams do come true. The pair had hearts of compassion to help senior citizens in their local community, and so they started Hearts With Integrity in October 2007. Hawes and Robles have devoted themselves to making their home health agency a successful and trustworthy company.
Hawes and Robles grew up in a family with seven children and little money. Both returned to school for nursing after they were married with children. Because they have worked so hard, the success of Hearts With Integrity, including the quick accreditations and perfect survey, means even more to them.
From Communiqué,
Official newsletter of IAHHC
Hearts With Integrity Home Health Agency recently celebrated a 100% deficiency- free state survey. After the survey, the agency was also given Medicare and Medicaid certification.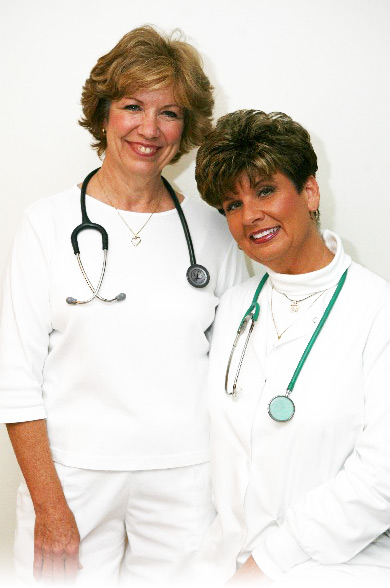 Serving Blackford, Jay, Wells, Grant, and Delaware Counties


2017 Hearts With Integrity
603 East North Street
Hartford City, IN 47348
Fax: 765-347-8248

NONDISCRIMINATION POLICY
Hearts With Integrity does not discriminate against any person on the basis of race, color, national origin, sex, (including gender identity-Hearts With Integrity will treat all individuals consistent with their gender identity), disability, or age (and all other classes protected by Federal, State, County, or City law, regulation, ordnance, or code), in admission, treatment, or participation in its programs, services and activities, or in employment. We will provide language assistance services to individuals with limited English proficiency by means of translators or interpreters and ensure effective communication for individuals with disabilities free of charge. For further information about this policy, contact: Carol Robles, (765) 347-8110.